Write it Right - for all your writing needs
Welcome to Write it Right - South East Editorial Services
Write it Right is a growing editorial services agency that specialises in helping you win more business by writing compelling marketing communications for all channels including print, online and business video/webcast.
By supporting your marketing effort, we can provide you with the winning words that help you promote your corporate image, get your message across, grow your business and sell products and services.
Our services range from producing brochures and web site copy to press releases, placement articles, customer and staff newsletters and management speeches. We even have a voice coach who will help you deliver those winning words with real impact.
With print and broadcast channels now converged into one digital multi-media channel, visitors to your website now expect to see high quality prose and broadcast-quality video material. Write it Right is unique in that we have specialists in print, online and broadcast media.
Our Services - Words and Wisdom
Our top business writers and scriptwriters have experience of writing for businesses in a number of sectors including financial services; banking; technology and telecommunications; healthcare management; the SME market and the charity sector, as well as being fully-versed in local and global economic issues.
Read more about our services ►
About Us
We guarantee that all Write it Right writers produce high quality, well-researched editorials in plain English and always meet deadlines.
Meet the team ►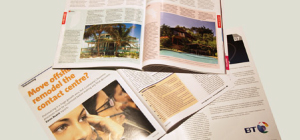 Attractive Pricing
Our prices are highly competitive and offer real value for money. There are no hidden charges – the quote you get is what you'll pay.
It's a fact - clear, crisp writing sells. Customers who understand your products and services are more likely to buy. Let us help you deliver the right message to your staff, customers and partners.
In today's challenging world, every word counts so to get it right, you have to Write it Right.
View our pricing policy ►
Some of our Clients
We have produced effective marketing and editorial literature for clients, such as Siemens Enterprise Communications, the Institute of Healthcare Management, PKF Accountants, Barclays Bank and some of the top global banks.